Slovenia gets in on the act to help children with special needs
15/03/2021
Helping special needs children discover the joy of creative expression, whilst building their self-confidence and social skills, is the aim of an artistic project receiving ERDF funding in Slovenia.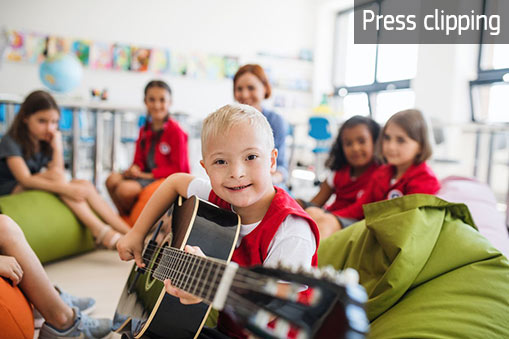 © iStock/Halfpoint
The project beneficiary is the Azum Institute, an organisation that uses art for educational and therapeutic purposes. It works primarily with children and adolescents from vulnerable groups and socially disadvantaged backgrounds.
In this project, it is hosting a theatre group in the town of Trzin, 10 kilometres north of the capital Ljubljana. Children aged nine or older can attend. Through the use of dance, music, movement and drama, each child will be encouraged to express themselves in a pleasant, safe environment.
The young participants will be helped to stage a performance or make a video so that they can show off their skills and creativity.
The free workshops will be held every Monday at the Cultural Centre in Trzin from mid-March through until the end of 2022.