First telemedicine centre for Lake Constance region
14/01/2021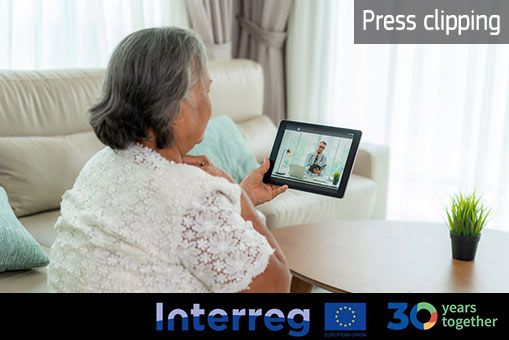 To improve healthcare in rural areas of the transnational Lake Constance region, a telemedicine centre will be established in the town of Steißlingen, Germany, with ERDF funding. This will allow doctors to remotely consult with their patients via video call.
The Lake Constance district borders Germany, Austria and Switzerland. Steißlingen was the first municipality to agree to establish such a facility in its new healthcare centre, which is still under construction.
Initially, the centre will monitor patients aged 65 and older for high blood pressure, which is a crucial risk factor for cardiovascular diseases and the leading cause of death in Germany.
The initiative is part of the Bodensee DigiCare project. The project aims to find innovative ways of caring for an ageing population. More old people means greater demand on doctors to treat ageing-related ailments and chronic diseases. At the same time there is a shortage of doctors, particularly in rural areas of the Lake Constance region.
Using technology like video calls to consult patients saves time and money. Patients and doctors can avoid making long trips and doctors are able to see more patients.
Related links:
Project/programme: Digicare Bodensee, Interreg Danube Translational Program
Source article on: https://www.wochenblatt.net on 29/12/2020
---
Author: Oliver Fiedler
Photo: © iStock/ake1150sb