Stories from the regions: Cooperation on home care for the elderly between Croatia and Slovenia
17/12/2020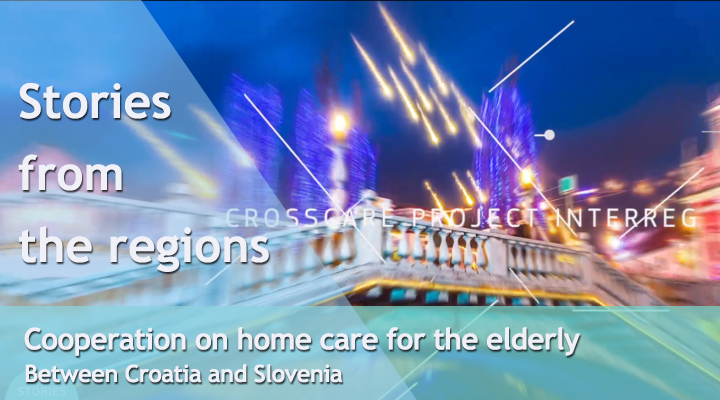 This episode of the "Stories from the Regions" series comes to us from Ljubljana, Slovenia, where you will discover the CrossCare Project supported by Interreg Slovenia-Croatia. Elderly people on both sides of the border can benefit from free health and social activities in the reassuring environment of their home. This is a good example of cross-border cooperation with the Slovenian experience serving to implement these home activities in Croatia as well.
During the COVID 19 pandemic, the Health Care Institute of Ljubljana has made a programme of the occupational therapy counseling for elderly citizens of City of Ljubljana – the programme took place under the auspices of the CrossCare Project. The program is very successful and already helped many elderly people to feel safe during the COVID-19 situation.
NB: the images in this video were recorded before the COVID19 pandemic.