Happy 5th anniversary to #ESIFunds #opendata platform!
15/12/2020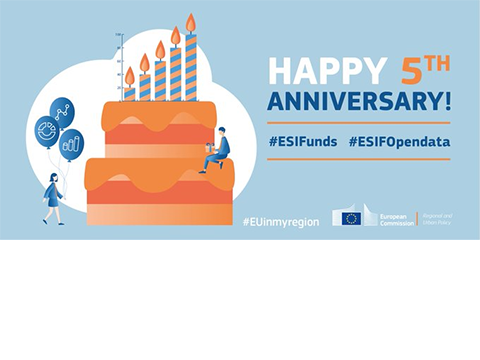 December 2020 marks the 5th anniversary of the launch of the ESIF open Data platform.
The platform provides access to unique data on the monitoring of investment plans, implementation and achievements of a significant share of the EU Budget delivered through cohesion policy - the European Regional Development Fund (ERDF), European Social Fund (ESF) and the Cohesion Fund - the EU Agricultural and Rural Development Fund (EAFRD) and the EU Maritime and Fisheries Fund (EMFF).
A revamped; interactive chronology of the expansion of the platform was published for the 5th Anniversary of the launch. Check it out here!