French company invests in turning rubble into sand
27/11/2020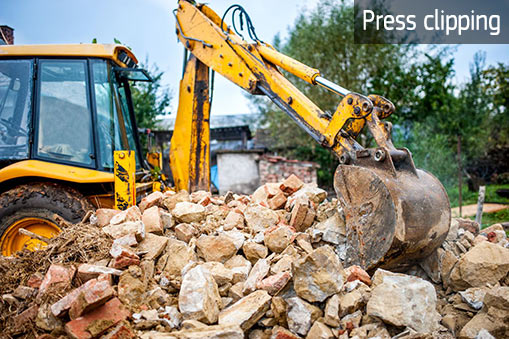 With sand becoming ever-more difficult and expensive to dig up from nature, a French construction company has invested in a novel waste-recycling process that will allow it to turn building rubble into this increasingly scarce natural resource.
With support from the ERDF, Lorban TP, based in La Longueville, near Maubeuge in France, is buying machinery that will separate sand from rubble using centrifugal force. The company specialises in earthworks, sanitation and paving.
In addition to helping preserve the environment, the investment will reduce Lorban TP's dependence on suppliers and ensure it complies with France's waste-recycling legislation.
Although the company has been recycling construction rubble for over 20 years by crushing and sieving it, the new process is more efficient. Using screening, washing and spinning, up to 80 % of waste will be recovered, as against 40 % with the old system.
Ten additional jobs will be created at the company, which already employs 291 people. The ERDF is funding 40 %, or EUR 2.08 million, of the EUR 5.2 million investment.
Related links:
Source article on: https://www.lesechos.fr on 19/11/2020
---
Author: Nicole Buyse
Photo: © iStock/Bogdanhoda