'Floating gardens' planned in Germany and Denmark to nurture tourism
21/11/2020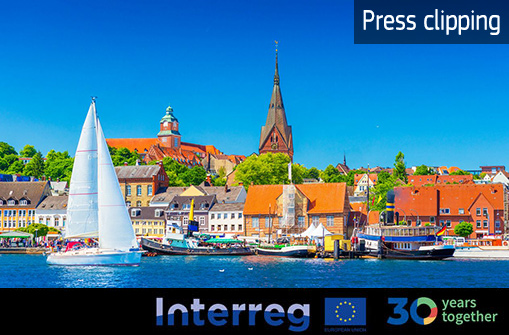 An Interreg project entitled Blumen bauen Brücken, which will promote sustainable tourism across the German-Danish border region, has been launched during an online kick-off conference. The project aims to create 'floating gardens' around the Flensburg Fjord, a Baltic Sea inlet, and in the cities of Flensburg, Glücksburg, Aabenraa and Sønderborg.
The project will also support the marketing of regional hiking and cycling routes, combined with a communication strategy focusing on castles and castle gardens in the region. The existing network of bike and walking trails on both sides of the border will be linked and further developed. The work will also digitise tourist experiences, such as digital city tours.
The mayors of Aabenraa and Sønderborg in Denmark were present during the two-hour virtual conference which launched the project.
It will run for two and a half years and is co-funded through the Interreg-Deutschland-Danmark programme and by the tourism organisations Flensburger Förde and Destination Sønderjylland, the cities of Flensburg and Glücksburg as well as the municipalities Aabenraa and Sønderborg.
Related links:
Source article on https://nordschleswiger.dk on 05/11/2020
Programme/project: https://www.interreg5a.eu/blog/projekt/blumen-bauen-bruecken/
---
Author: Maylin Adomat
Photo: © iStock/RSfotography