Cyprus looks to the stars to boost tourism
20/11/2020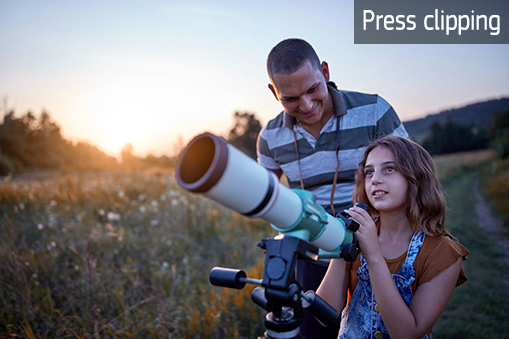 An ERDF-funded project will promote 'astrotourism' in Cyprus as a way of attracting stargazers to the island. Suitable locations for astronomical observation centres will be selected as part of the three-year project, which will then apply for Dark Sky Place certification.
Dark Sky Places are areas certified as ideal for stargazing. Up to six Dark Sky certifications will be sought for locations in a pilot astro-park, astro-village and an astro-camp. It is hoped that 500 people will visit the astro-park during the project's duration. The proposed astro-village will host 32 experienced amateur astronomers while a pilot astro-camp will be set up to host students.
Studies will be carried out on light pollution, the horizon and visibility. Research will also be done on the selection of the most suitable mobile astronomy equipment.
In the long-run, the project could establish Cyprus as an important area for professional research in astronomy and astrophysics.
The three-year project started in June 2020 and is co-financed by the European Regional Development Fund and the Republic of Cyprus, through the Foundation for Research and Innovation.
Related links:
Source article on https://www.philenews.com/ on 29/10/2020
Programme/project: https://www.rise.org.cy/en-gb/media/news/astrotourism-project-in-cyprus/
---
Photo: © iStock/m-gucci