Panorama 74: Funding SMEs in the green and digital transition, post-COVID-19
18/11/2020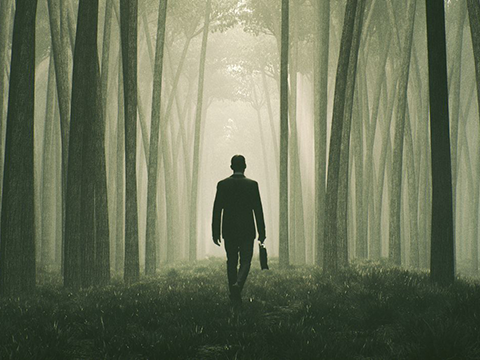 We are going through stormy times in rough seas, facing an unprecedented health, social and economic crisis. Small and medium-sized enterprises have been hit hard. Together with Member States, the European Commission has responded to these emerging needs in a very flexible way by adapting EU legislation and facilitating financing for European businesses to help them stay alive.
In order to achieve a recovery and a strong and inclusive economy, it is clear that we need to restart economic growth rapidly. It is also obvious that we must become a stronger, more resilient and inclusive society. The challenge is to design tailored financial and practical support for economic growth based on the twin objectives of a green and digital transition to rebuild convergence across all EU countries.
The objective is to invest in businesses to help them grow and to create shared value. The EU funds aim to support businesses to engage in innovative solutions for social challenges that coincide with prosperity and business goals.
Some enterprises have explored the boundary between purpose and profit, to do the right thing and simultaneously build a business case to make it happen. Both public and private companies can serve a social purpose as well as maximising on the profit. Business decisions have an impact on workers, customers, suppliers, the community, and the environment. Enterprises have to play an active role in the green and digital transition.
Ambition and innovation
In the current crisis, entrepreneurs need security and financial and practical support even more. The present situation also provides us with an opportunity to reimagine the way businesses work. The goal of EU funding is to motivate and support entrepreneurs to implement more ambitious changes and innovative business models that maximise the profit and create shared value. So, what is the best tool to deliver this – loans or grants?
On the one hand, financial instruments such as loans, guarantees and equity, are an opportunity for both public and private collaboration, paving the way to catalyse private capital into impactful investing. Financial demands are big and government debts have reached record highs to address the COVID-19 crisis. Public money might not be enough. EU funds' financial instruments can trigger private investment by sharing the risk with investors with the aim of enhancing funding for entrepreneurs.
On the other hand, SMEs have been taking harder hits. EU grants might provide the necessary support to rebuild and to implement new business models in such times of uncertainty.
Putting these 'hands' together can create a new opportunity. A combination of financial instruments and grants can deploy the advantages offered by both delivery tools which could become a very effective financing mechanism for the green and digital transition.
Delivering economic growth
Entrepreneurs might also need this practical support when adapting business models to do well by doing good. Advisory, assistance and capacity-building roles are crucial components of successful financial instruments to further increase the funding's efficiency and effectivity.
Combined with grants, these financial instruments can provide tailored financial and practical support for recovery and growth based on the twin objectives of a green and digital transition. Purpose-driven enterprises will be essential contributors to an economy that works for people and delivers jobs, growth and investment.
By reimagining the way businesses work, we can help to solve the great problems of our time. We have the capacity, the technology, and the resources to build a strong and resilient society – and in doing so, to create economic growth.
Katerina Fortun, Policy Officer, DG REGIO
Panorama 74: Latvia building bridges to strengthen regional growth