New bus terminal in Luhačovice, Czechia
29/10/2020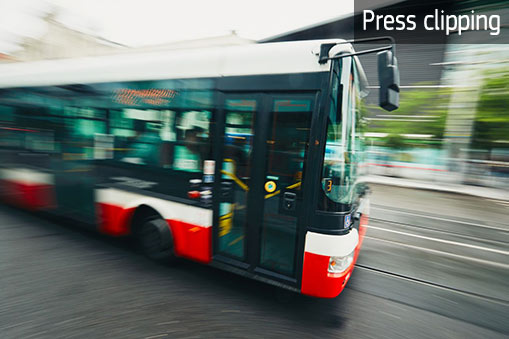 The spa town of Luhačovice in the Czech region of Zlín has a new terminal for local buses. The modern facility is expected to ease local traffic, improve passenger safety and increase access to public transport.
The project renovated platforms, road surfaces and areas around the terminal and replaced the crossroads at the bus station with a new roundabout. Faster traffic flow is also encouraged by spaces for parents to quickly drop off children going to a nearby school rather than parking in the street.
Passenger improvements around the terminal include obstacle-free access routes, an electronic arrivals and departures board, and modern bicycle stands. Inside, there is a large waiting area with new lights and 'city lights' advertising for regional businesses. Planted roofs on bus stops add an environmentally friendly note to the pleasant surroundings.
The project – the biggest investment in the town in past year – was divided into three stages and finished on time in October 2020. Total costs amounted to CZK 18.2 million, with CZK 7 million contributed by the ERDF.
Related links:
Source article on https://zlin.cz/ on 17/10/2020
Project: https://irop.mmr.cz/cs/projekty/06-1-konkurenceschopne,-dostupne-a-bezpecne-region/terminal-luhacovice
---
Author: Irena Frolová
Photo: © iStock/Chalabala