READY FOR THE GREEN CHALLENGE: EU-Funded Green Trip Is Starting
28/10/2020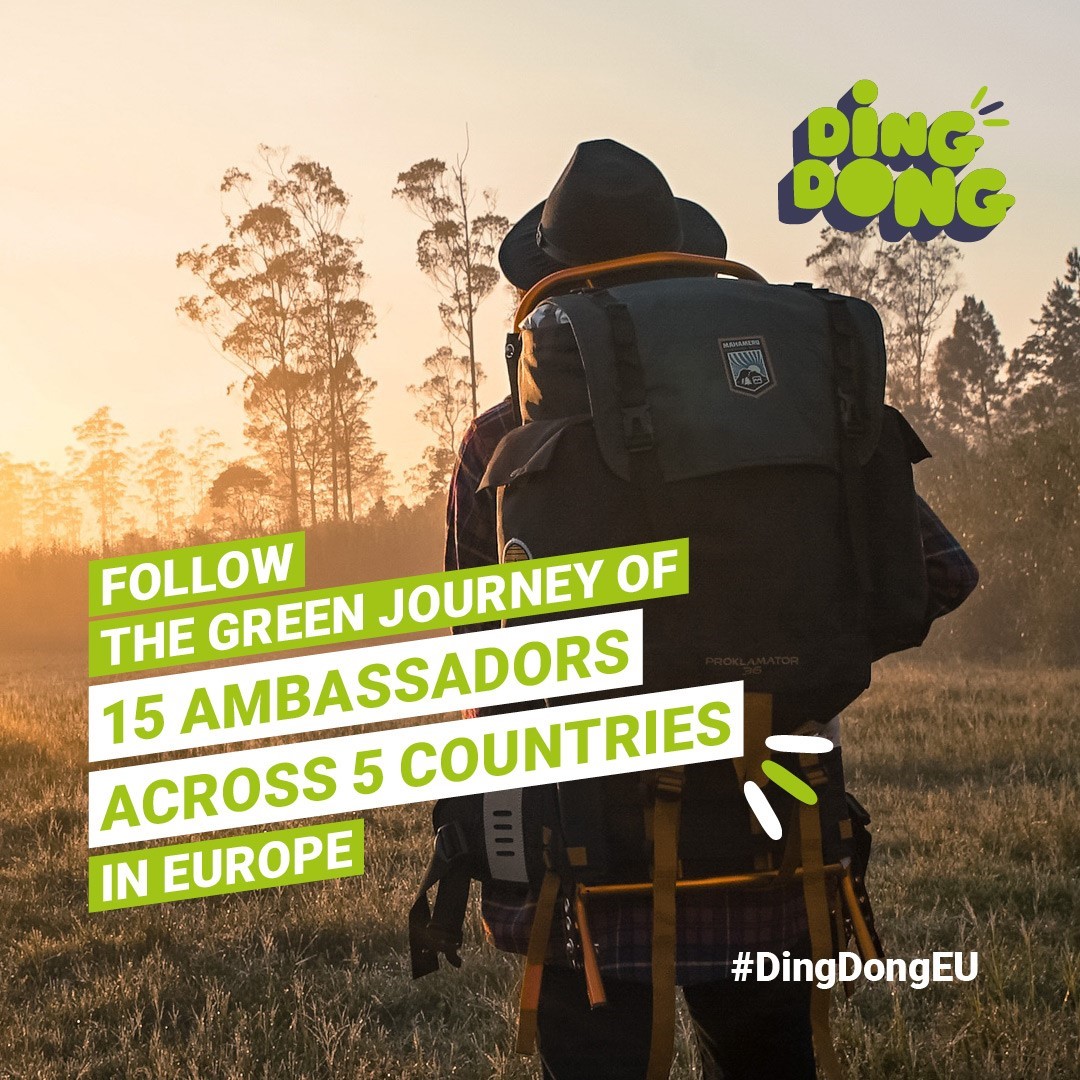 15 young influencers visit over 70 green projects to promote a sustainable lifestyle in Europe.
On 29th October the Green Trip campaign sends 15 young influencers from five European countries to visit more than 70 sustainable projects to showcase existing green solutions and promote a climate friendly lifestyle. Travelling through Belgium, Germany, Greece, Lithuania and Portugal and taking three different routes, each of them will discover innovative ideas, present inspiring projects and talk to green change-makers in the field of mobility, food, housing, preservation, production chains.
"Ding-Dong" is the sound of someone ringing at your door, and that's exactly what the influencers will do throughout their #DingDongEU journey. During their trip, they will ring at the door of a variety of local sustainable projects and green ambassadors to get inspired by their climate friendly actions. The followers are invited to jump on various adventures and promote ground-breaking green initiatives together with the influencers. Each influencer's trip culminates in the organisation of a Big Green Challenge that showcases a specific sustainable initiative enabled by the EU in your region.
The Green Trip, run under the creative concept: Ding-Dong! Ready for the Green Challenge? is a campaign initiated by the European Commission's Regional and Urban Policy Directorate-General (DG REGIO). The campaign promotes sustainable projects and lifestyles towards young Europeans (16-24 yo). The journeys of the influencers take place between October-November 2020 and the campaign will run until May 2021.
The European Commission is closely monitoring the Covid-19 situation on daily basis and the campaign and the influencers are strictly following all the precautions and measures in their respective countries. Therefore, some elements in the campaign might change according to the new rules and restrictions announced by authorities. All the Green Challenges have digital options in order to respect social distancing and to adapt to the quickly evolving situation.
Follow the Green Trip:
https://dingdong-challenge.campaign.europa.eu/
https://www.instagram.com/euinmyregion/
More information on the national journeys: