Polish-German cross-border project looks to the stars
02/10/2020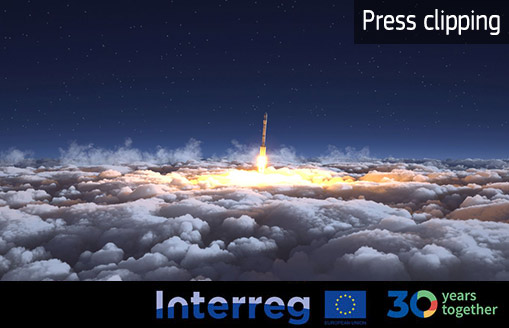 Two research institutes have launched an ERDF-funded project to develop the space industry in the Brandenburg-Lubuskie border area and encourage children to pursue studies in this field.
The SpaceRegion project is combining German and Polish scientific excellence to foster long-term, cross-border cooperation; The aim is to design and test a robot prototype (a space manipulator) that will use an algorithm for steering.
Another objective is to create a network of local industry leaders who want to participate in the space industry.
The project partners are the Zielona Góra branch of the Space Research Centre of the Polish Academy of Sciences and the Innovations for High Performance Microelectronics Institute in Frankfurt (Oder).
The project partners plan to develop a programme of educational courses to stimulate young people's interest in space-related studies. Other educational activities will include talks at local high schools and universities.
Local governments will be informed about how space technologies can help provide solutions to real-life challenges.
The project is financed by the EU under the INTERREG V A Brandenburg-Poland cooperation programme.
Related links:
Source article on https://www.urania.edu.pl/ on 18/09/2020
Programme: https://interregva-bb-pl.eu/
---
Photo: © iStock/Alexyz3d