New and improved hiking routes in Alentejo, Portugal
02/10/2020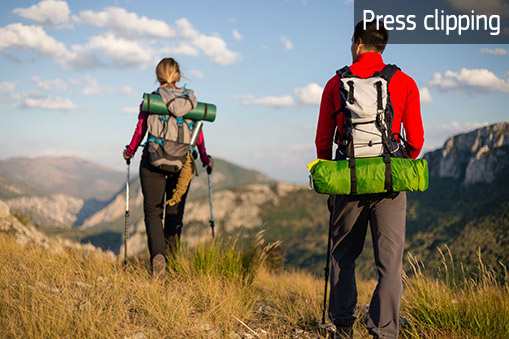 Thanks to ERDF support, Portugal's Grândola municipality, in the Alentejo region, is extending and restoring 13 walking routes and promoting sustainable tourism, to attract visitors all year round.
The new or renovated pathways will stretch more than 180 km. There will be rest areas and modern facilities for hikers to enjoy.
Geocaching – a recreational activity where GPS-enabled devices are used to hide and seek objects – will be available along the entire network.
The municipality plans to install serviced apartments, with bathrooms adapted for users with reduced mobility, and a stretching station in the Ecoparque Montinho da Ribeira.
A mobile app will be developed to promote the walking network and Grândola's natural, cultural and gastronomic heritage.
To encourage birdwatching, a new shelter to observe wildlife will be built near the Melides lagoon, an important habitat for migratory birds.
The ERDF is funding 75 % of the project's EUR 245 665 cost.
Related links:
Source article on https://www.radiocampanario.com/ on 18/09/2020
Programme: https://poseur.portugal2020.pt/en/portugal-2020/
---
Photo: © iStock/FluxFactory