Preserving cultural heritage for a fishing community in Bulgaria
01/10/2020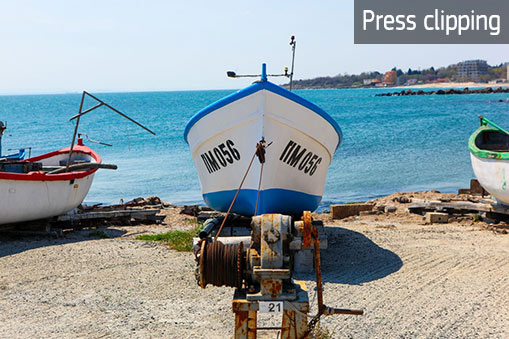 The municipality of Burgas, in Bulgaria, is using ERDF support to preserve and modernise a historic fishing village and the surrounding area. Thanks to a series of projects, a cultural heritage centre has been constructed and a new pier is being built.
One project is renovating and developing the infrastructure of the Chengene Skele fishing village. Transport links will be improved through the purchase of a boat for tourist trips. These actions are co-funded by the Regions in Growth Operational Programme .
A second project, co-funded by the European Maritime and Fisheries Fund (EMMF), is building a new port for the village, which has the greatest number of registered fishermen in Bulgaria.
An approved third project, also under the EMMF, aims to preserve and promote the village's identity.
The municipality wants to make the area a year-round tourist destination while preserving local culture, traditions and the environment.
A cultural heritage centre has been built in the Kraimorie district, which lies between the village and Burgas city.
It will have a multi-functional hall, a café, exhibition and workshop space for children, a park with a picnic area and playground, and an amphitheatre for outdoor concerts.
The centre will host trainings, exhibitions and fishing demonstrations to develop maritime culture, attract tourists, and create jobs for the local fishing community.
Related links:
Source article on https://bnr.bg/ on 19/09/2020
Programmes: https://ec.europa.eu/regional_policy/en/atlas/programmes/2014-2020/bulgaria/2014bg16rfop001,
https://ec.europa.eu/fisheries/cfp/emff_en
---
Photo: ©iStock/Nenov