New funding kick-starts delayed environmental centre in Cyprus
24/09/2020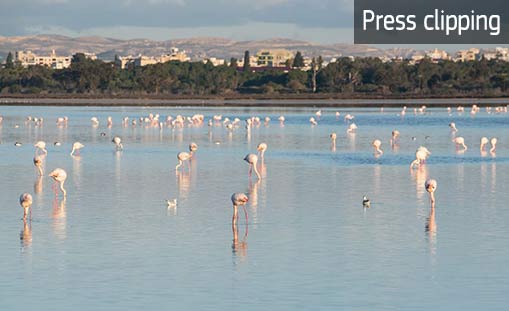 Larnaca Salt Lake, one of two unique wetlands in Cyprus, will get an environmental centre for visitors and educational purposes. The project had been in limbo since 2009, but construction can now begin with the help of ERDF.
The environmental centre will be housed in a former leprosy hospital at Agios Charalambos, on the lake's northern shore. It will provide information to visitors and locals about the area's environmental, historical and cultural significance.
Larnaca Salt Lake is actually a network of four lakes: Aliki, Orphani, Soros and Spiro. Together they form the second-largest salt lake in Cyprus.
Funding for the project was made available through the Natura 2000 Area Management Programme, which is funded by the European Structural and Investment Funds 2014-2020.
Related links:
Source article on https://dialogos.com.cy/ on 13/09/2020
Project/programme: Natura 2000 Area Management Programme
---
Photo: © iStock/ milenslavov