EU's Cohesion Policy to finance the enlargement of Poland's Port of Szczecin
17/09/2020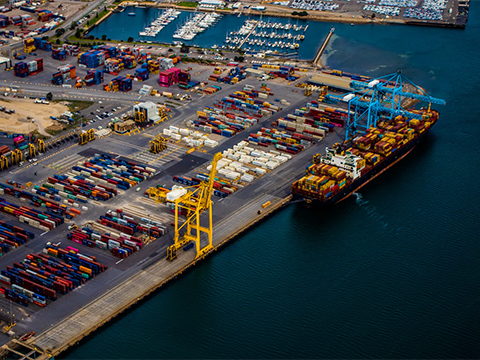 The European Commission has approved an investment of over €52.5 million from the Cohesion Fund to widen and deepen the Dębicki Canal in the Port of Szczecin, in the north of Poland.
This is part of a series of major works to enable the port to accommodate larger vessels and handle more cargo to make it more competitive and a leading freight destination in the South Baltic Sea, in line with EU Maritime Transport goals.
Commissioner for Cohesion and Reforms, Elisa Ferreira, commented: "The project will contribute to the socio-economic development of the region by increasing the amount of cargo that the port can handle. Thanks to this project, transport will become more efficient while operating costs for shipping companies as well as the time the cargo spends at sea and the distances needed to transport it will be reduced".
Szczecin is one of the four main Polish ports of national importance. It is part of the Trans-European Transport Network (TEN-T) and the Baltic-Adriatic Corridor. The project will start to be operational as of end 2023.
Photo by Alex Duffy on Unsplash