New kitchen and façade for food market in Spain
16/09/2020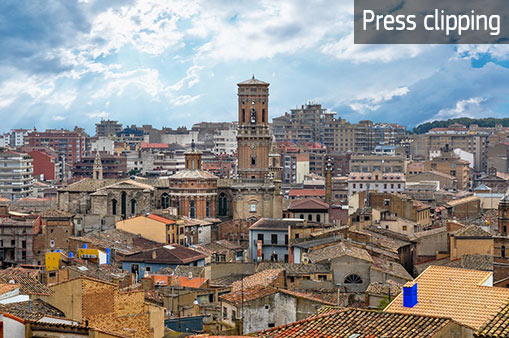 The City Council of Tudela, in northern Spain, is installing a kitchen at a food market and renovating parts of the building thanks to ERDF support. The kitchen will provide a space for public workshops and demonstrations.
The kitchen will occupy three units that are currently empty. It will be fully equipped with a work area, cooking area, laundry area, tables and appliances with at least A+ energy classification. In addition, one of the street-facing façades has been improved and the ground beneath the unit has been dried.
Once works are complete, residents and tourists will be able to enjoy new activities, such as cooking demonstrations and workshops to taste local products.
The kitchen should be completely installed by 31 October. The works, which will cost EUR 113 871, are not expected to affect the usual market activities.
Related links:
Source article on https://www.noticiasdenavarra.com/ on 07/09/2020
Project: http://edusitudela.idelnet.com/News_detail.asp?ccClave=49
---
Author: Fermín Pérez-nievas
Photo: © iStock/ Zloyel