Youth4Regions 2020: application deadline extended
13/07/2020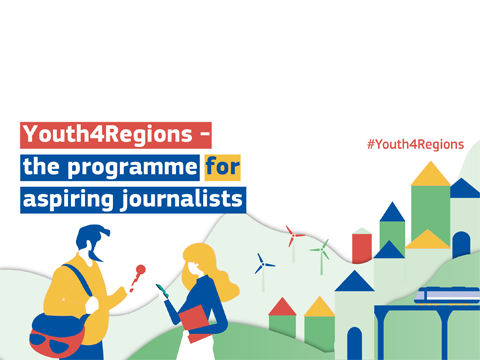 The application deadline for the Youth4Regions 2020 competition is extended until Friday, 17 July, 17:00 CET. If you are interested and meet the conditions for participation, you may apply here.
Selected applicants will take part in the Youth4Regions programme for aspiring journalists and will be considered for the Megalizzi - Niedzielski prize.
Youth4Regions is the European Commission programme helping journalism students and young journalists to discover what the EU is doing in their region.