Interreg: 30 years of sharing and caring across borders
01/06/2020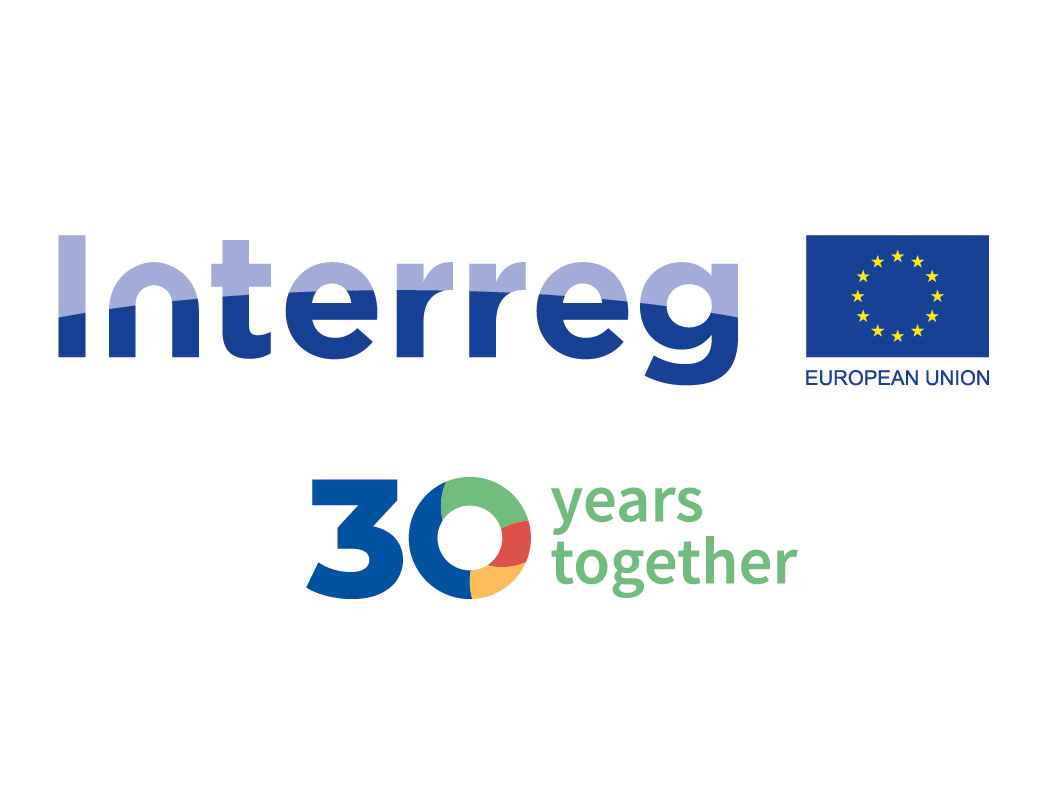 Interreg, the EU's flagship scheme for cooperation across borders at the national and regional level, is celebrating 30 years of achievements while looking to do more together in the future. During 2020, we will focus on three main topics which highlight what Interreg is all about while responding to citizens' main concerns.
Since 1990, Interreg funding has supported cooperation programmes between regions, local authorities and citizens across borders. It has financed thousands of projects and initiatives that have helped reduce barriers and bring people closer together. Interreg, or European Territorial Cooperation as it is also known, is very much at the heart of the European ideal because it encourages regions and countries to tackle challenges that can only be solved through cooperation.
Celebrations throughout 2020 will provide opportunities to demonstrate Interreg's many achievements. They will also focus on the future by launching a debate on cooperation policy post-2020. While Interreg covers cross-border, transnational and interregional cooperation, it also anchors cooperation in a more sustainable policy environment through, for example, Macro-Regional Strategies and the Border Focal Point.
Interreg is the embodiment of one of the EU's fundamental values: cooperation between people, regions, and countries close to us. At a time of growing introspection among some citizens, and with political dialogue tending to overlook Europe's achievements, Interreg has taken action to overcome such obstacles while helping to build a stronger and more cohesive Europe based on cooperation.
Interreg is already tackling climate change and contributing to a greener Europe. It encourages young people to work or study abroad and supports initiatives to learn their neighbours' language or volunteer in projects. It helps us all to commute from one country to another, to find jobs in Europe's border regions or outside the EU, or to access the closest public services to our homes.
We all need neighbours
We all have them – and they matter! We cooperate, we work together, we decide together, and together we create new opportunities for a better future in our common European space. Never before has cooperation been so crucial, because never before have challenges been so global. Forest fires know no borders – spreading from slopes to valleys, they never ask permission to cross a border. Neither do diseases, pollution or social unrest. If one side of the border is affected, the other will be, too.
However, we know that sharing borders is about more than finding solutions to common problems. It also means taking advantage of common opportunities, common interests, common lifestyles and cultural practices. Together, we create strong communities and build bridges between people across borders. Together, we ensure citizens have better access to education, healthcare or jobs. Together, we improve connectivity and accessibility across borders while preserving our safety and protecting heritage and nature.
We have a lot more in common with our neighbours than we think. Europe keeps us together. For 30 years, through Interreg, EU cooperation programmes have been helping neighbours work together to develop strong communities along both internal and external borders. Thousands of EU-funded projects have been bringing concrete benefits to EU border regions and beyond, building trust and respect among those who share a common space.
Three-pronged approach
One of two goals of Cohesion Policy for the 2014-2020 period, Interreg has a budget of EUR 10.1 billion funded by the European Development Fund which it has invested in several cooperation programmes responsible for managing project funding.
There are 60 cross-border cooperation programmes, 15 transnational cooperation programmes and 4 interregional programmes:
Cross-border cooperation supports cooperation between NUTS III regions from at least two different Member States lying directly on the borders or adjacent to them.
Transnational cooperation involves regions from several EU countries forming larger areas to promote better cooperation and regional development within the EU by jointly tackling common issues.
Interregional cooperation is geographically pan-European and covers more extensive areas.
Support for today's youth
Young people aged between 15 and 29 make up 17 % of the EU population. They all face common challenges such as weak labour markets and a lack of education and training opportunities. Although young people are not immune to crises such as global warming, insecurity and the widespread lack of trust in public institutions, they share the desire for a better future. The EU provides a host of opportunities, including greater mobility, which is crucial to strengthening its position as a knowledge-based economy.
For 30 years, Interreg and cooperation policy have been finding solutions for young people. By working together, building partnerships and sharing knowledge to improve education levels and skills, Interreg has helped to provide job opportunities for young people, facilitating youth mobility via cross-border traineeships and cooperation between educational establishments.
One concrete example of this is the German-Denmark border project 'BELT' which has been enhancing young people's ability to work and learn on both sides of the border, thereby increasing their employability. Elsewhere, over 1 000 trainees participated in the 'euregio-Xperience' project to explore their future job opportunities in the labour market in the German-Dutch border region.
Interreg promotes transnational networks to help young entrepreneurs boost their skills. In the Danube region, the 'NewGenerationSkills' project focused on unlocking young people's unexploited potential by developing their skills and creating an enabling environment to turn their innovative ideas into reality. Interreg also educates young people to heighten their awareness of global warming.
The 'Youth-together' project between Hungary and Serbia has been helping young people adapt to a more sustainable way of life. Interreg builds trust and confidence across borders by establishing common public services easily accessible to young people. For example, young people in France and Spain can access the same medical care in the Cerdanya hospital – the first cross-border health establishment in Europe.
Developing a sense of community starts at a young age. Thanks to the Interreg Volunteer Youth (IVY), launched in 2017, around 400 volunteers aged between 18 and 30 have participated in cooperation programmes and projects. IVY is also part of the European Solidarity Corps which provides opportunities for volunteering, traineeships and jobs, at home or abroad.
A green and climate-neutral Europe
Although borders have been created to establish a sense of belonging and common identity, they do not prevent flora and fauna from crossing them. Air, water, land pollution and the overuse of common resources do not recognise national boundaries. To preserve our ecosystems for generations to come, Interreg has been fostering cooperation on environmental matters for over 30 years.
The 'LOS_DAMA!' project has been safeguarding green open spaces by creating a network of cities in the EU's Alpine Region, covering Austria, France, Germany, Italy and Slovenia. Thanks to this endeavour, a new Alpine City network will revitalise important green areas. The European Commission has just presented the Green Deal as Europe's new growth strategy with the aim of creating a carbon-neutral Europe by 2050. One thing is crystal clear: a green and climate-neutral Europe can only be achieved if we work in cooperation. This is what Interreg stands for and has been doing for the past 30 years.
FIND OUT MORE