EU-funds support Greek entrepreneurship – a startup success story
18/05/2020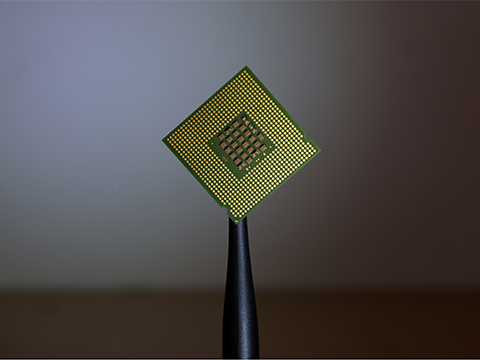 Think Silicon is a startup company based in Patras, Greece, specialized in developing and licensing graphics and AI/ML/DNN IP technology. By combining high-performance graphics with energy efficiency, Think Silicon's technology is ideal for digital mobiles, wearables, embedded devices and IoT end-nodes for fabless semiconductor technology customers. The company has recently been expanding its product line to AI-oriented GPUs, as customers require low power AI processors for Edge Computing.
The EU has supported this high-tech startup multiple times, since its establishment in 2007, with the aim of developing new innovative products and strengthening its clientele. Specifically, Think Silicon has been co-funded as part of the micro-electronics cluster Corallia in the past (EUR 387 440, OP Competitiveness & Entrepreneurship 2007-2013), but also under the ROP of Western Greece (EUR 120 000) in the current programming period. Moreover, the company has received seed financing by EquiFund, a Fund of Funds, with a total budget of €448m, consisting of EU-contribution (ERDF, 45%), EIF funding (13%), EIB's funding (9%) and private investors funding.
Following these investments, Think Silicon attracted the interest and was finally acquired by Applied Materials in April 2020, a NASDAQ quoted company active in materials engineering solutions applicable to the production of virtually every new chip and advanced display in the world.
Think Silicon's executive team and staff will remain in Patras and Athens and continue serving their growing international clientele and working on their ambitious technology and product roadmap in the electronics and semiconductor products. Based on publicly available data, the transaction is regarded as the largest deep tech startup exit ever in Greece.
Further information can be found in the company's website: https://think-silicon.com/
Photo by Brian Kostiuk on Unsplash