Historic cultural sites restored in Latvia
26/02/2020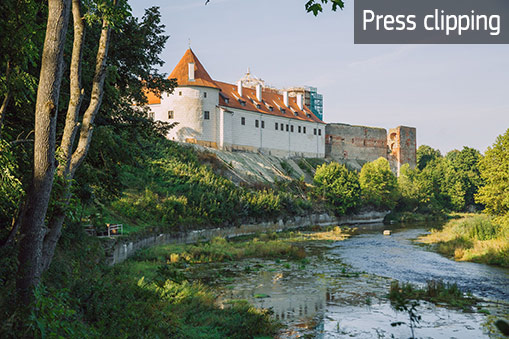 An ERDF-funded project in Latvia is restoring six cultural monuments and developing new tourism services at the sites. The monuments are all of national significance and include several castles and Eastern Orthodox cathedrals.
Historic brick and wooden buildings have been restored in Jelgava city and will open to the public as the Zemgale Restoration Centre. In Dobele, a castle which was originally built between 1335 and 1359 is being partially restored and will be used to host historic exhibitions.
Another castle ruin will be renovated in Bauska. A gate tower has already been restored and construction of the central tower roof has begun. Works will strengthen the castle's foundations and the ground on which it is built. Stairs are being rebuilt so visitors can access the site. An illuminated tourist trail will be constructed along a wall of the castle so visitors can view the valley and castle ruins.
In the Jelgava St. Simeon and St. Anna Orthodox cathedral, wall and ceiling paintings have already been restored in 2019 using photographs and samples of similar wall paintings in other Orthodox churches.
All restorations are expected to be complete by September 2021, with over EUR 2.3 million from ERDF being invested.
Related links:
Source article on https://www.cfla.gov.lv on 10/02/2020
---
Author: Central Finance and Contracting Agency
Photo: ©iStock/volcjoks