Macro Regional Strategies and Cultural Routes: Routes4U e-learning
13/01/2020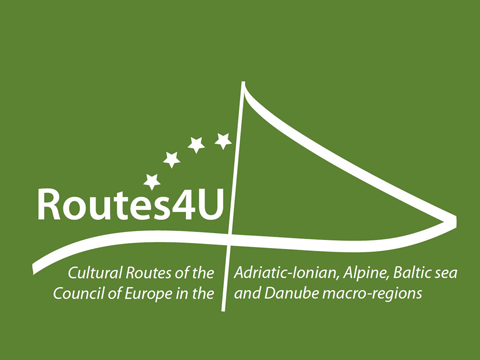 Discover the Routes4U project funded by the European Commission – DG REGIO and managed by the Cultural Routes of the Council of Europe. Since 2017, the project aims at developing cultural routes within the four Macro Regional Strategies, to promote growth, tourism and culture.
Learn more about cultural routes in the Macro Regional Strategies and check out the three modules already available:
Module 1: Cultural Routes in the macro-regions. Step-by-step guidance on certification and implementation
Module 2: Cultural tourism in the macro-regions. Cultural Routes to increase the attractiveness of remote destinations
Module 3: Social participation and social cohesion in the macro-regions. Cultural Routes and community engagement
Moreover, two other modules will be online very soon!
Further info on the Routes4UProject