Bulgarian city builds new centre for special needs children
22/11/2019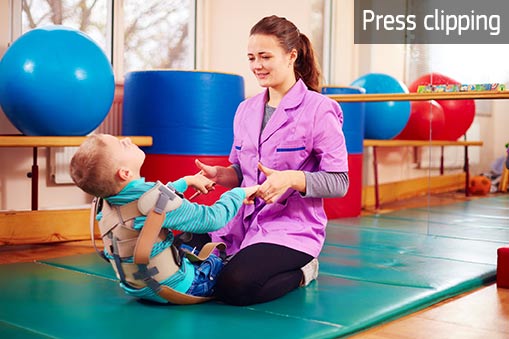 With ERDF support, the Bulgarian city of Burgas is building a new centre for children with disabilities, helping to improve their access to public services and foster their development.
The two-storey centre will be staffed by experts who will take an individualised approach and help the children to learn, improve their motor and speech skills and develop their independence.
The well-equipped centre will include a physical therapy and rehab room, as well as dining and relaxation areas and even a napping space.
Psychologists and speech therapists will be on hand as part of the centre's health and social services offered to both the children and their families.
The centre, which is part of a European Regional Development Fund project, is expected to be completed in April 2020. The aim, among other things, is to provide equal access to quality care and services for children and young people according to their individual needs and to support families raising children with disabilities.
Related links:
Source article on http://focus-news.net 8/11/2019
---
Photo: © iStock/olesiabilkei