Fuerteventura in the Canaries targets plastic marine litter
10/10/2019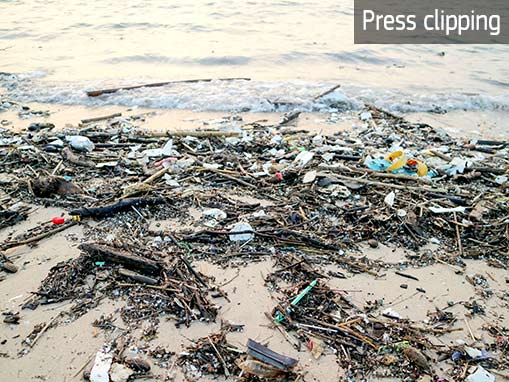 An ERDF-funded project is aiming to improve policies and practices to prevent litter resulting from tourism or recreational activities in coastal and marine areas on the second largest of Spain's Canary Islands.
The ERDF-funded project in Fuerteventura is focusing on specific types of coastal litter, such as fast-food packaging and other discarded materials from large-scale recreational events.
Such huge amounts of marine litter are the result of poor consumer behaviour and/or knowledge, as well as a lack of appropriate incentive and infrastructure for the prevention, collection and recycling of litter.
In response, the project will develop 'zero plastic' operational plans to implement at large coastal events, thereby improving the prevention, collection and recycling of litter across a number of coastal areas. The operational plans have already been successfully trialled at the Windsurf and Kiteboarding Championships in Fuerteventura.
The results of the project will feed into Fuerteventura's Action Plan for Biosphere Reserve, its Circular Economy Plan, and its Strategic Plan for Tourism as well as contributing to the World Islands and Coastal Biosphere Reserve Network Working Group on best practices for Zero Plastic.
Related links:
Source article on http://www.fuerteventuradigital.net 26/09/19
---
Author: Sebastián Martín
Photo: © iStock/ Chayanan