Shared heritage to bring Celtic communities together
10/09/2019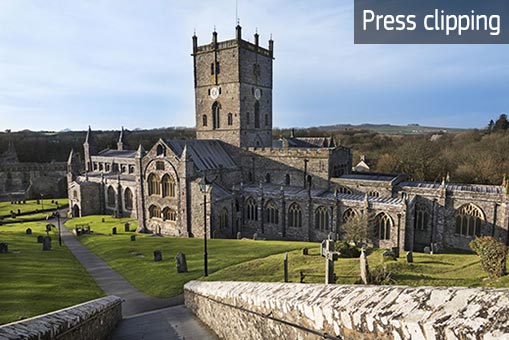 A new arts, heritage and tourism project funded by the ERDF is being launched to celebrate links between north Pembrokeshire in Wales, the United Kingdom, and Wexford in Ireland.
'Ancient Connections' – a partnership between Pembrokeshire and Wexford county councils, the Pembrokeshire Coast National Park Authority and Visit Wexford – will strengthen links between the two regions by highlighting their connected Celtic history. More recent events will also be covered, such as the first manned flight across the Irish Sea in 1912.
Funded by the ERDF through the Ireland-Wales co-operation programme, the project aims to motivate both communities to rediscover their shared heritage and to exchange knowledge and skills. It is hoped this stronger sense of identity will boost growth and create new jobs for both regions.
The stories that emerge from the project will also be used to attract new visitors to north Pembrokeshire and Wexford. Activities will take place in both regions, including: art projects, the revival of traditional skills, archaeological digs, storytelling, live music and schools projects, as well as mentoring and support for businesses and community.
The project's launch event, which is open to the public, will take place in St Davids, Wales, on 24 September.
Related links:
Source article on : http://www.countyecho.co.uk 28/08/2019
---
Photo: © iStock/Nirian