Estonian tourism campaign wins the Emerging Europe Awards
16/07/2019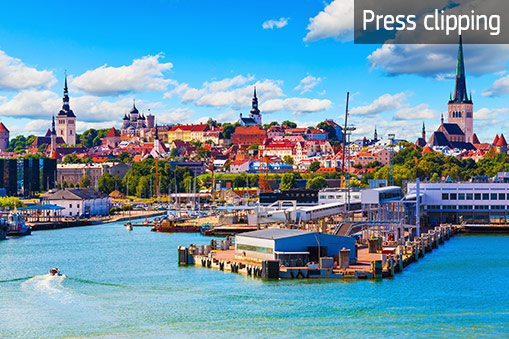 The ERDF-funded #EstonianWay campaign, organised by the Estonian Tourism Board, has combined old traditions with modern marketing to successfully spark interest in Estonia as a tourist destination.
The #EstonianWay campaign aims to promote Estonia as a tourism destination by increasing awareness of the unique experiences and sights the country has to offer.
The ERDF-funded initiative was particularly innovative in its use of key influencers. The campaign successfully engaged sportspeople, musicians, entrepreneurs, journalists and social media influencers all over the world to communicate to their followers on Estonian tourist destinations.
These influencers visited Estonia and experienced attractions such as driving on sea ice, foraging for food, enjoying saunas and ice-water swimming. Around 100 individual mini-promotional campaigns stimulated international interest, with #EstonianWay reaching over 90 million across more than 100 countries.
In recognition of its success, the initiative was awarded the Emerging Europe Award for the Best Tourism Campaign, in recognition of its vision, empowerment and leadership.
Related links:
Source article on https://investinestonia.com 02/07/19
---
Photo: © iStock/scanrail