Integrity Pacts included in the G20 Compendium of good practices promoting integrity and transparency in infrastructure development
10/07/2019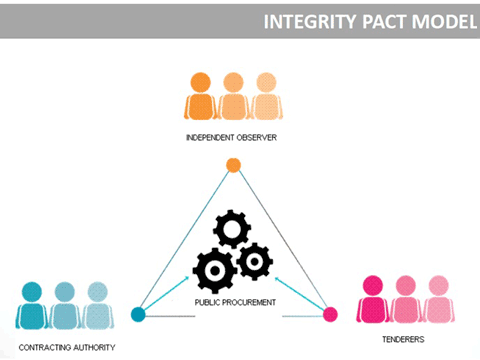 At their summit in Osaka on 28-29 June 2019, the leaders of the G20 have recognised the initiative Integrity Pacts - Civil Control Mechanism for Safeguarding EU Funds, promoted by the Commission's DG Regional and Urban Policy in cooperation with Transparency International, as a global good practice for promoting integrity and transparency in infrastructure development. The project has been included in the special G20 compendium, integral part of the G20 Leaders' Declaration.
The document underlines the importance of the collaborative approach to assessing and mitigating the risk of corruption in infrastructure development by government, business and civil society. It also recognises the European Commission's efforts in promoting the use of this instrument "for safeguarding the EU funds against fraud and corruption and as a tool to increase transparency and accountability, enhance trust in authorities and government contracting, contribute to a good reputation of contracting authorities. Integrity Pacts, as a preventive and collaborative tool, can bring important cost savings, improve competition through better procurement and improve the governance of entire infrastructure project cycle."
This is the second important acknowledgement received by this initiative after the European Ombudsman Award for excellence in the field of open administration.
What is the G20 Summit?
The participants are leaders from 19 countries and the European Union (EU). The 19 countries are Argentina, Australia, Brazil, Canada, China, France, Germany, India, Indonesia, Italy, Japan, Mexico, Republic of Korea, Republic of South Africa, Russia, Saudi Arabia, Turkey, United Kingdom, United States of America. In addition, leaders of invited guest countries and representatives of invited guest international organizations participate in the summit along with leaders from the G20 members
More information: