Ombudsman awards Integrity Pacts as excellence in the field of open administration
01/07/2019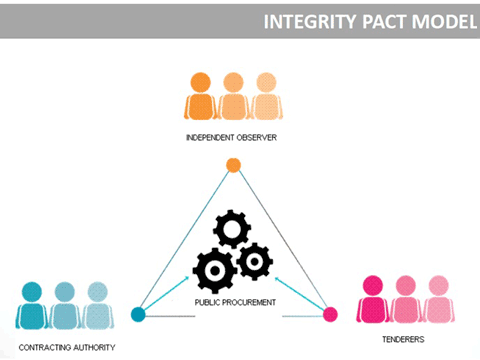 The initiative Integrity Pacts - Civil Control Mechanism for Safeguarding EU Funds, promoted by the Commission's DG Regional and Urban Policy in cooperation with Transparency International has won the European Ombudsman's Award for Good Administration 2019 in the category "Excellence in open administration."
Integrity Pacts got this important recognition for "its innovative use of the partnerships with NGOs, public authorities and private companies, helping to increase public trust through tackling corruption". It is an acknowledgment of the efforts of all the actors in the 17 projects and the 11 different Member States involved.
DG REGIO launched the initiative in 2015 by selecting the projects and the civil society organisations on the basis of a call for expression of interest. An Integrity Pact is a contract between a contracting authority and economic operators bidding for public contracts that they will abstain from corrupt practices and will conduct a transparent procurement process. To ensure accountability and legitimacy, an Integrity Pact includes a separate contract with a civil society organisation which monitors that all parties comply with their commitments.
A total 54 nominations from across the EU administration competed in six different categories including collaboration, citizen-focused services delivery, innovation/transformation, communication. The European Commission's initiative in plastics pollution reduction and awareness raising was the overall winner.
The Award for Good Administration recognises actions by the EU public administration that have a visible and direct positive impact on the lives of citizens. The Ombudsman introduced the Award for Good Administration in 2017 to promote excellence in EU public service and to encourage the sharing of good ideas and practice. This is the second edition of the award.
More information:
The press release of the European Ombudsman with the list of winners