European Broadband Awards: applications open until 28 June
05/06/2019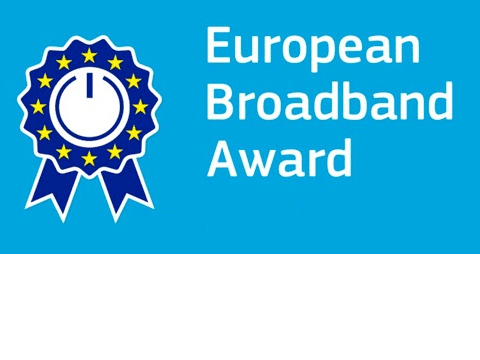 The European Broadband Awards is an annual event where the European Commission recognises outstanding broadband infrastructure projects in Europe. Finalised or advanced (at least 65% implemented) EU projects supported by the European Regional Development Fund (ERDF) are strongly encouraged to apply – irrespective of size, location or technology – and compete in one of the five categories:
Innovative models of financing, business and investment.
Cost reduction measures and co-investment.
Demand generation and take-up of connectivity.
Socio-economic impact in rural and remote areas.
Quality and affordability of services.
Application deadline is 28 June 2019. The projects will be assessed and selected by a jury of international experts nominated by the European Commission. The winners will be awarded by the EU Commissioners at the Award Ceremony on 2 December 2019 and their projects showcased during the Broadband Days in Brussels.
More information and the application form are available at https://ec.europa.eu/digital-single-market/en/european-broadband-award.