8th Evaluation Conference of EU Cohesion Policy
31/05/2019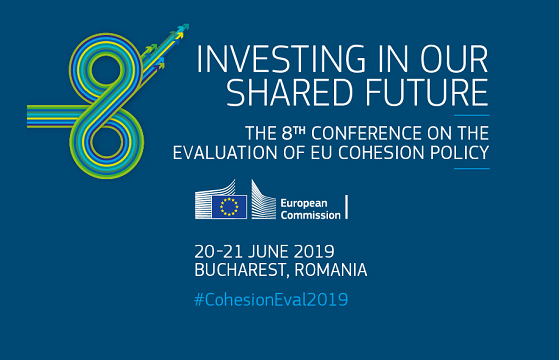 The 8th Evaluation Conference of EU Cohesion Policy takes place on 20-21 June 2019 in Bucharest, Romania.
In this event, policy makers, national, regional and local authorities, managing authorities, evaluation experts, academics, civil society and other stakeholders will reflect on the role and contribution of the policy to promoting performance-oriented public investments and to developing a culture of evaluation in Member States.
Join us in this dialogue on how the policy can contribute further to the consolidation of a result-oriented approach of EU-wide investments to the benefit of European citizens.
Registration is open until 10 June.
Investing in Our Shared Future - 8th Evaluation Conference of EU Cohesion Policy