EU protects against forest fires and floods
29/05/2019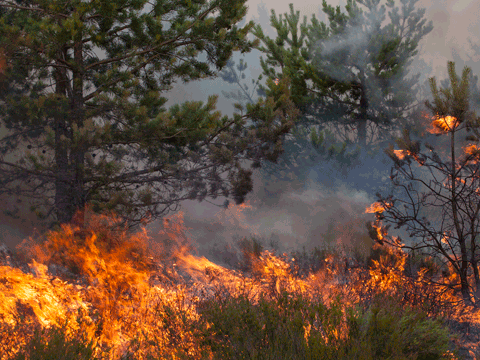 EU cohesion policy protects millions of citizens by investing in forest fire prevention, flood risk management and resilience against other disasters.
The risks that the EU faces are multiple. They include floods and extreme weather events that very often go beyond national borders and are aggravated by climate change. Southern and central Europe experience more heat waves, forest fires and droughts; northern and north-eastern Europe face heavier rain fall and flooding. Moreover, the
EU's nine outermost regions
face specific challenges due to their high exposure to climate change (e.g. drought, floods, hurricanes, pandemics).
Natural and man-made disasters raise serious questions in relation to the quality of life of EU citizens, but also pose more specific sectoral challenges in some EU regions, for instance in tourism and agriculture. In 2018 alone, natural disasters killed more than 100 people. The economic costs are also huge: close to €10 billion in damages were recorded in Europe in 2016. Investing in risk prevention is vital to preserving the capacity for further socio-economic development. It is also more effective than bearing the cost of inaction: for every 1 EUR spent on prevention, 4 EUR or more will be saved on response.
Since local and regional authorities are the first to be confronted with the impacts of disasters, EU cohesion policy is key to disaster risk management.