ESI Funds Open Data: publish graphs on your site
23/05/2019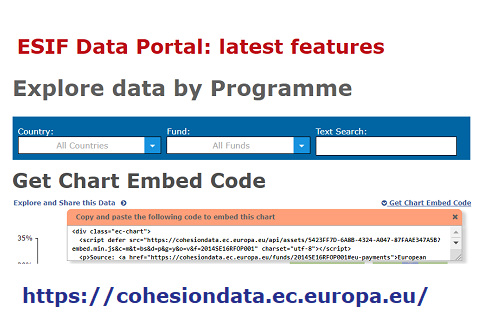 The European Structural and Investment Funds Open Data platform displays how, where and when EU funding is invested in the countries and in the regions of Europe. The platform offers data visualisations at the level of EU, theme, country, funds and programmes. Raw datasets are made available from the catalogue and allow you to filter and create your own graphs.
The platform now includes an improved access to all 530 programmes though a search and filter interface.
With an embed code, all the graphs on budget allocation, progress of implementation, and payments can now be re-used on your own website.
Access the ESI Funds Open Data