Call for contributions to the EU DataViz 2019 Conference – until 16 June
22/05/2019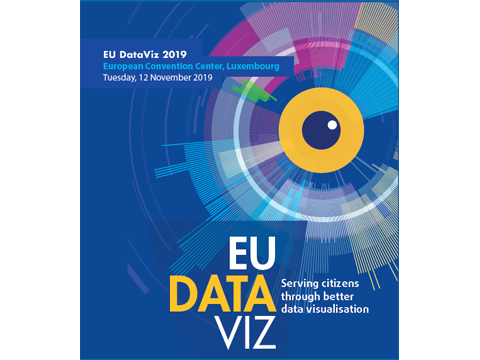 The conference will be held on 12 November 2019.
EU DataViz 2019 is an international conference addressed to experts and practitioners engaged in data visualisation for the public sector in Europe. It will take place on 12 November 2019 in Luxembourg. It is organised by the Publications Office of the European Union and supported by the ISA² programme of the European Commission.
The purpose of the conference is to bring together the data visualisation community of the public sector and beyond, in order to present and explore emerging trends and innovative initiatives. It will be a unique opportunity for participants to share knowledge and experience as well as to showcase best practices and key visualisation projects.
The event will feature inspirational keynote speeches, parallel thematic sessions and an exhibition of stands and posters. Some 400 participants are expected to attend.
Are you a data visualisation enthusiast?
We are looking for speakers and exhibitors interested in sharing their experiences, knowledge or successful projects in the field of data visualisation.
Are you working on data visualisation initiatives in your organisation for data analysis and exploration or for policymaking, monitoring, scientific or communication purposes? If so, submit your proposal and take the opportunity to contribute to the EU DataViz 2019!
The call for contributions is open until 16 June 2019.
Registration to attend the conference will open in the summer. You may already express your interest to attend by pre-registering via the conference website.
For further information: