Better aftercare for stroke patients in Lithuania
08/05/2019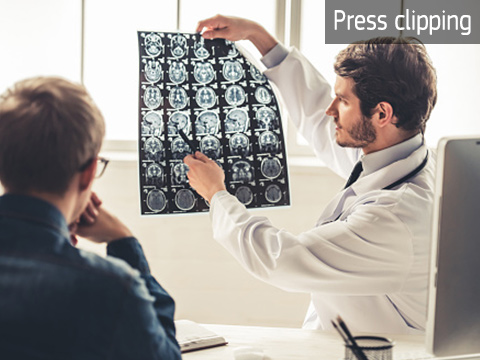 An ERDF-funded project is developing a system which is designed to ensure quality rehabilitation and care for stroke patients and the disorders they can suffer from following a stroke.
Post-stroke disorders, which can vary depending on what part of the brain has been damaged, can affect movement, memory, the ability to understand language, and provoke emotional disorders, to name but a few problems.
In response, an ERDF-funded project in Lithuania is attempting to develop a new system to deliver personalised and tailored treatment to patients according to their individual needs.
The system will compile data by measuring heart rate, hand movements, brain and cardiovascular activity, and provide tailored rehabilitation accordingly. Physiological sensors will include a heart-rate monitor, motion tracking, neurological sensors and augmented reality glasses. This innovation will be combined with data from the algorithms that will process these through personalised rehabilitation models and rehabilitation program formulation and feedback.
Post-stroke patients will therefore be able to receive a personalised rehabilitation programme, including specific physical exercises, responding to their own needs. This programme will continue to evolve and change as data is constantly measured, updated and fed back into the rehabilitation algorithms.
Related links:
Source article on https://www.lrt.lt 18/04/19
---
Photo: © Thinkstock/vadimguzhva