New state-of-the-art hospital building destined for East-Viru, Estonia
24/04/2019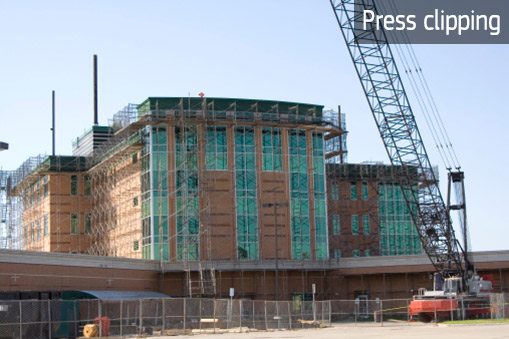 An ERDF-funded project will finance the construction of a new block for the East-Viru central hospital, as well as funding the renovation of the hospital's existing buildings.
Together with the Estonian government and the East-Viru hospital itself, the ERDF will provide EUR 30 million for construction and renovation work on the health complex.
The newly built block will span 9000 square metres and house several wards for various internal medicine specialisations, a room for intensive cardiology procedures, a laboratory, and radio diagnostics and pathology units.
The existing hospital block will also be renovated and will be accompanied by the construction of a primary-level health centre as part of the same complex in the town of Ahtme.
The work is expected to be completed by 2023 and to contribute to substantial improvements in the quality of healthcare in the East-Viru region, where the residents will enjoy the benefits of the new hospital building for decades to come.
Related links:
Source article on https://www.err.ee 05/04/19
---
Photo: © Thinkstock/Pacificenterprise