Registration for the 8th Annual Forum for the EU Strategy of the Danube Region (EUSDR) is open!
16/04/2019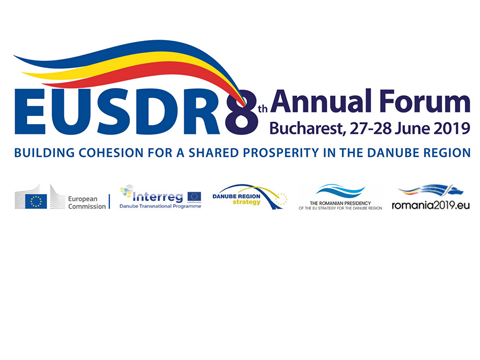 REGISTER NOW! The 8th Annual Forum for the EU Strategy for the Danube Region will take place the 27-28 of June in Bucharest (Romania).
This year, the Romanian rotating presidency of the EUSDR is focusing on "Building cohesion for a shared prosperity in the Danube Region".
Therefore, the forum will be the place to discuss crucial topics for the Danube region such as connectivity and regional mobility, fostering clusters development, including digitalization, people to people links and tourism.
The second day of the Forum will be dedicated to post-2020 EU policy design, with a focus on the role of Interreg DTP and of ESI Funds for the region, and this will be the opportunity to hold discussions on the revision of the Action Plan, stemming from the stakeholders' contributions.
Register and keep posted on the agenda here!