New battery-operated trolleybuses can travel off-route in Zlín, Czechia
30/01/2019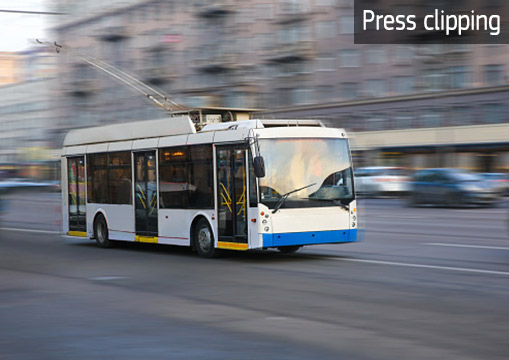 An ERDF-funded project is financing seven new trolleybuses to operate along a newly extended transport route in Zlín, Czechia, thanks to an innovative on-board battery system.
The new trolleybuses will be able to travel up to 12 kilometres beyond the normal trolley route thanks to a traction battery, without the need for an extension to the trolleybus system.
This will improve the transport system's outreach, enabling more inhabitants of Zlín to make use of the trolleybuses to travel further afield. The new trolleybuses will also have other advantages, including shorter stops, access for two wheelchairs, and capacity for up to 80 passengers at once.
However, the vehicles will have to get back on to the network in order to re-charge their batteries.
Supplied by Czech manufacturer, Skoda Electric, the entire fleet is expected to arrive by mid-March and be fully operational by April 2019. The ERDF has provided 85 % of co-funding for the purchase of the newly adapted trolleybuses.
Related links:
Source article on https://zdopravy.cz 17/01/19
---
Author: Jan Sůra
Photo: © Thinkstock/Apriori1