Panorama 67 - Investing in Cohesion Policy: a model of success
22/01/2019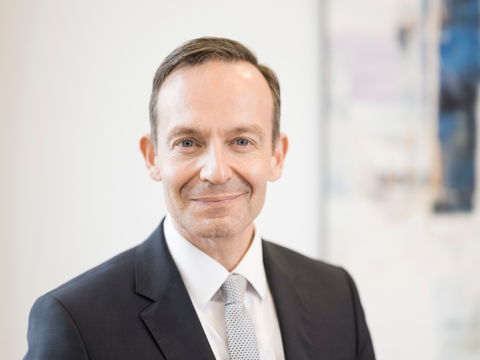 Prime Minister Malu Dreyer and Economics Minister Dr Volker Wissing from the Rhineland-Palatinate give their views on current and future Cohesion Policy support in their region.
How do you respond to the perception that comparatively well-off regions from net contributor Member States do not need Cohesion Policy support?
Prime Minister Malu Dreyer: Of course, Rhineland-Palatinate is currently one of the EU's more developed regions. The European objectives cannot be achieved without strong regions, but even strong regions have a need for structural support. Funding also helps to convey the positive impact of the EU on the ground, beyond the purely financial aspects.
The current regional programme aims to strengthen innovation, enhance SMEs' competitiveness and support the shift towards a low-carbon economy. How far have these goals been achieved?
Minister Dr Wissing: With 40 % of ERDF funding allocated, we are giving priority to research and development within the Rhineland-Palatinate ERDF programme. EU funds systematically and consistently strengthen the innovation capacity of companies and thus the economy of the region. In addition, the efficiency of research institutions and universities will be significantly increased.
By helping SMEs – e.g. by supporting the modernisation or expansion of business premises – the ERDF is making a significant contribution to bolstering the competitiveness of enterprises and to maintaining and creating jobs in less developed parts of the country.
The ERDF also supports measures to achieve policy objectives in the area of climate protection and the objective of sustainable growth, in line with the EU 2020 Strategy, including through the newly launched support programme for increasing energy and resource efficiency in enterprises (ERGU). Every subsidised investment in a company leads to an increase in energy and resource efficiency.
Interreg is a key pillar of Cohesion Policy. What contacts do you have with other European regions and how do you benefit from them?
Prime Minister Malu Dreyer: Rhineland-Palatinate is the German state with the largest number of European neighbouring states. With France, Luxembourg, Belgium and the Netherlands the Interreg A programmes 'Greater Region', 'Upper Rhine' and 'Meuse-Rhine Euroregion' have enabled us to have a close and trusting relationship since the first funding period. In addition, there is the Interreg B programme 'Northwest Europe' which currently extends from Ireland to the centre of Germany.
Through countless projects, institutions in Rhineland-Palatinate have cooperated with partners in neighbouring regions, set investments in motion, conducted research, and experienced a borderless Europe. Particularly in the Greater Region, where Rhineland-Palatinate cooperates with Saarland, Lorraine, Luxembourg and East Belgium, it is essential to have close European cooperation, especially for the labour market and mobility: our region has the largest commuter flows in the EU.
That is why we have great hopes for future Interreg programmes to bring citizens in the border regions closer together and to find solutionspossibly in mobility, protection of the environment and the sustainable, innovative and digital economy. I therefore hope that adequate funding will be made available for Interreg programmes so that we can continue to tackle these challenges.
An innovative approach to the ESIF has involved the use of revolving funds and other financial engineering instruments. How do you use such instruments?
Minister Dr Wissing: We have developed the Rhineland-Palatinate Innovation Fund as a financial instrument, to name one example. The fund, which is co-financed by the ERDF, provides up-and-coming technology-oriented companies with venture capital, in the form of open or silent participations under attractive conditions,which can be used to develop and launch innovative products, production processes and services. This improves the equity base of these companies and creates the financial prerequisites for the successful launch of technology companies.
Looking at ESIF 2021-2027, how do you see Cohesion Policy priorities evolving?
Minister Dr Wissing: As regards the Commission's political goals for the next funding period, we can continue to support companies, especially in technological development and implementation of innovation, while improving research infrastructure. It is also important that we support companies in economically underdeveloped areas of Rhineland-Palatinate in the construction of new buildings, extensions and modernisation. We are carrying out a successful, diversified promotion programme for SMEs which we want to pursue further. We hope that the draft regulations submitted so far will be amended to take this into consideration.
We are pursuing the goal of a low-CO2 Europe and, through our ERGU programme, we can increase energy and resource efficiency in commercial companies. Companies that save CO2, consume less energy or materials, or reduce their waste can receive financial support through the programme.
However, we are concerned about negotiations on the EU's new Multiannual Financial Framework (MFF). The Commission proposal of May 2018 already foresees a significant reduction in the ERDF envelope. The Council and Parliament should reach a responsible compromise that will take account of the real needs of European regions in order to strengthen local competitiveness and, above all, rural development. European Cohesion Policy is a model of success worldwide which should be reflected in the next MFF.