Latvia's Fire and Rescue Service to recruit their first drones
11/01/2019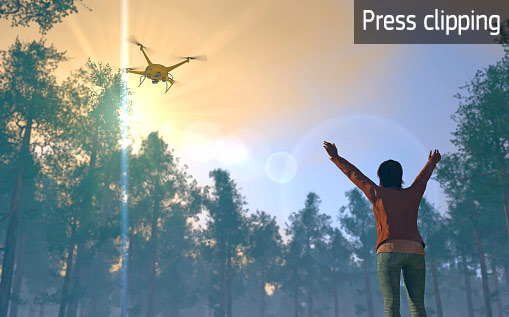 An ERDF-funded project will finance the purchase of drones to help fight fires and other emergencies in Latvia for the first time.
Before this opportunity arose, the Latvia State Fire and Rescue Service (VUGD) had previously used their employees' private drones when necessary. However, thanks to a new ERDF-funded project with a total budget of EUR 588 228 including EUR 499 993 from the EU, this is no longer the case.
The VUGD will use the funding to introduce new technologies to fire and rescue services across Latvia with the aim of improving their ability to assess and respond to both natural and man-made disasters.
The project will enable the acquisition of 18 drones, including 11 equipped with a camera, six with a thermal camera, and one mapping drone. Drones with cameras will be able to automatically follow selected objects and fly according to prearranged routes.
The project also plans to purchase training equipment and a dedicated vehicle to help train five staff members to pilot the drones.
Related links:
Source article on www.lsm.lv/ 29/12/18
---
Author: Leta
Photo: © Thinkstock/pixone