Eurobarometer: it's good to live in the regions of Europe!
07/11/2018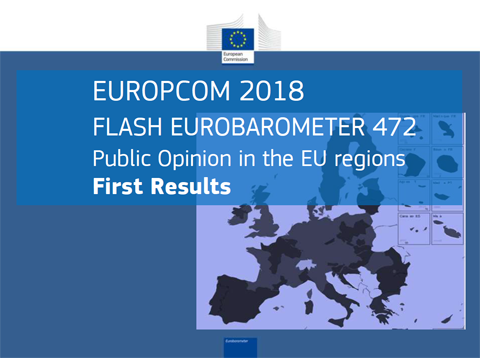 Today saw the publication of the first results of a Eurobarometer looking at public opinion at a regional level. The results show that the vast majority of Europeans (80%) believe the quality of life in their region to be good.
66% of respondents say they are optimistic about the future of their region, while 65% of them feel that the economic situation in their region is good. Among the things they consider most important at regional level, priority is given to health (34%) and unemployment (30%).

Finally, also at regional level, trust in the European Union stands at 59% – compared to 42% in respect of the level of trust in national governments. The survey was conducted among almost 62,000 people from 204 different regions.