Conference: Enhancing Healthcare Cooperation in Cross-Border Regions
07/11/2018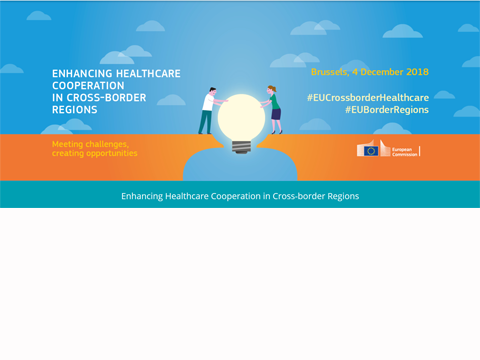 On December 4, 2018, the European Commission is organising a big event to address healthcare cooperation topics in border regions.
This ground-breaking event showcases the latest mapping study on successful cross-border health cooperation and its handy toolkit for practitioners keen to set up their own joint projects. Through panel discussions, interactive workshops and networking opportunities, healthcare professionals, patient-care groups, policy-makers, cooperation experts and other stakeholders will brainstorm how cross-border cooperation on health can be further developed throughout the Union.

Hosted at the Centre Borschette in Brussels, this compact one-day event features respected names in health and cross-border cooperation, including high-level representatives of European and cross-border institutions and senior experts on health systems and policies.
"Health transcends territory" is one of European citizens' main concerns and border regions are on the frontline to develop concrete solutions for an improved access to good quality healthcare. This is the spirit and the driving force behind the Enhancing Healthcare Cooperation in Cross-border Regions Conference.
More Information