Boost for medical care in the Czech Republic
28/08/2018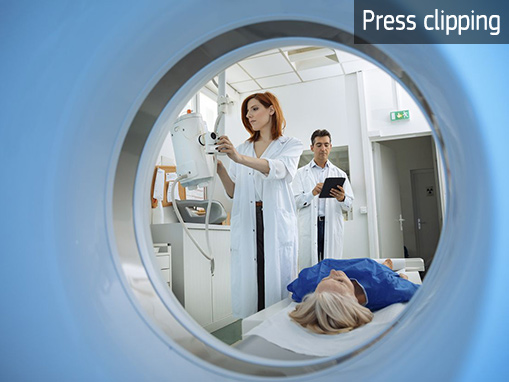 Hospital patients in Plzeň in the Czech Republic will benefit from access to the latest imaging technology, thanks to an ERDF-funded project. Eight new devices will shorten the time needed for scans and minimise the exposure to radiation for patients and medical staff alike.
The innovative imaging devices include a CAT – or computed tomography – scan, and skiagraphic devices which will be used by a number of medical departments including surgical, traumatology and urology.
The multi-detecting CT can identify hidden diseases and disorders which would not otherwise be detected. It is particularly useful for taking complicated images of a patient's body while confined to a hospital bed.
Skiagraphics is an X-ray technique used to produce images by penetrating the human tissues in a patient's body. The new devices will enable medical staff to assess the internal structure of the part being examined and identify any injuries a patient may have suffered.
The new imaging technology, costing CZK 43.9 million (EUR 1.7 million), will provide better quality care for patients with internal medical conditions as well as those undergoing surgery or trauma and requiring aftercare
Related links:
Source article on https://rokycansky.denik.cz/ 13/07/18
---
Author: Martin Šiška
Photo: © iStock/johnkellerman