Helping young people into the agri-food sector in Chianti
16/08/2018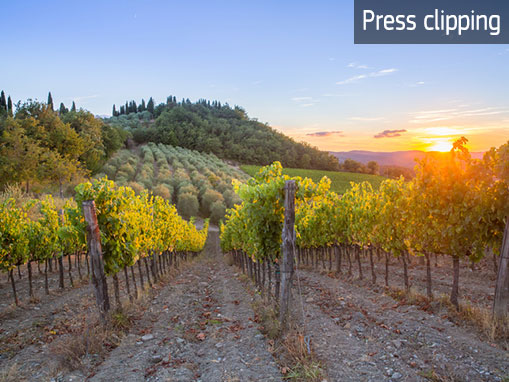 This ERDF-funded project's aims are two-fold: to encourage more young people to develop professions relating to the agri-food sector and Chianti's traditional local produce, while simultaneously countering the school drop-out rate in this Italian region.
The project will develop a training course aimed at 16- to 18-year-olds who have already left school. The new curriculum will teach young people how to preserve and process food products, how to cultivate and protect local produce, and how to manage business operations, etc. In particular, there will be a strong focus on wine and oil processing.
In total, the new educational programme will comprise 2 100 hours for each student, including 1 300 hours of traditional learning in classrooms plus 800 hours in the field. This will help young people to get closer to the local quality produce and the potential careers and businesses which depend upon it.
On-farm internships will encourage students to put what they have learnt into practice, learn from those with concrete experience, and bring them closer to companies which may be interested in hiring them.
Ultimately, this project aims to respond to the school drop-out rate while simultaneously boosting youth employment and fostering growth in Chianti's agri-food sector.
Related links:
Source article on www.gonews.it 31/07/18
---
Author: Jamie Buchan
Photo: ©iStock/FCerez