Boost for mobility at French, Belgian, German and Luxembourg borders
09/08/2018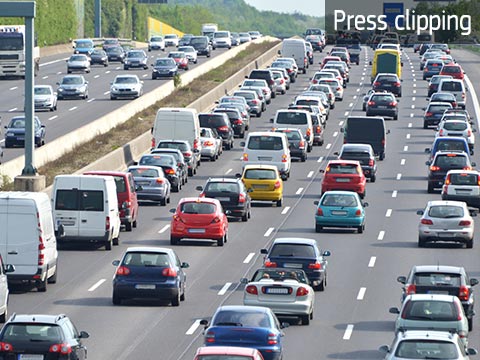 An ERDF-funded project is using a multimodal tool for the analysis and prediction of cross-border movements within the Greater Region, in a bid to help improve mobility for all.
Today, in Luxembourg and throughout the Greater Region, mobility is a major challenge. Every day, 185 000 people living in Germany, Belgium and France enter Luxembourg, with the figure estimated to rise by 100 000 by 2035. Furthermore, other commercial and logistical flows are expected to grow over the next few years thereby increasing pressure on both the roads and railways across the region.
The aim of the ERDF-funded mobility project called MMUST is to identify solutions to both road congestion and the saturation of cross-border train services in the region. It will design a modelling tool to simulate and predict the movement of people and goods in three particularly saturated areas: Northern Lorraine in France, Luxembourg, and Southern Wallonia in Belgium.
Such a tool would enable key stakeholders to test different infrastructure or regional planning projects and their potential feasibility relating to, or impact upon, mobility in the specific area. The tool will enable policymakers and planners to get an overview of all circulation in the area and how this might develop or change in the future. The ultimate goal is to improve the quality of policymaking decisions related to mobility.
Related links:
Source article on www.lesfrontaliers.lu 30/07/18
---
Author: Jeanne Renauld
Photo: ©Thinkstock/XXLPhoto