Earthquakes in Central Italy: EU funds emergency response and supports recovery of the affected areas
25/07/2018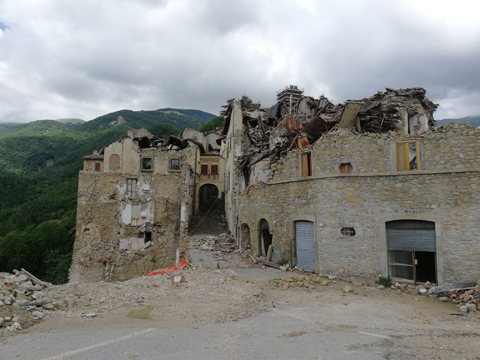 Last week a European Commission delegation visited the areas in Central Italy hit by earthquakes in 2016 and 2017 (the regions of Abruzzo, Lazio, Marche, Umbria) to verify how the EU Solidarity Fund support is being used: Italy has received €1.2 billion for emergency services and post-earthquake reconstruction.
Nearly half of the funding has been used for temporary accommodation; the other half to rebuild schools, for the reconstruction of infrastructures and to regenerate essential services and economic activity.
"We are particularity encouraged and satisfied with the work done by the civil protection, the government and the regions. The Solidarity Fund helped during the the emergency; now the European Regional Development Fund will support the areas' social and economic recovery with €400 million made available by the EU and the Italian government at the beginning of 2018. The EU stands side-by-side with the population affected by this natural disaster, and will ensure that the planned measures will be carried out as soon as possible", said Vittoria Alliata, DG REGIO Director, responsible also for the Solidarity Fund.