Irish medtech company eases the pain for thumb arthritis patients
24/07/2018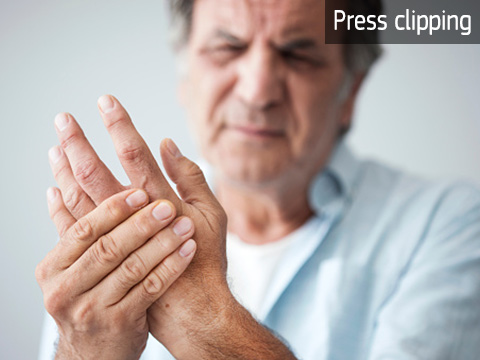 An Enterprise Ireland project funded by the ERDF is helping to bring the surgical solutions for thumb base arthritis developed by Loci Orthopaedics in Galway to markets in the EU and US.
Arthritis of the thumb base joint severely affects the quality of life of sufferers because it can cause serious functional impairment of the hand. Thumb base arthritis patients often lose the ability to perform everyday tasks, such as using their phone, turning keys in a door, writing or typing.
The condition has a substantial impact on the independence of patients who suffer from it as they age. Although it is estimated that 5 % of the global population suffer from thumb base arthritis and that 40 million people in the US and EU have significant symptoms, only 200 000 surgical procedures related to the condition are carried out each year.
In response, an Irish medtech company has attempted to bridge this wide gap between symptomatic patients and those progressing to surgery by commercialising a new clinically proven solution.
Through Enterprise Ireland's Commercialisation Fund Programme, co-funded by the ERDF, Loci Orthopaedics has raised EUR 2.75 million to bring the clinical solution to market. Those responsible for the initiative hope that it will help millions of people who are unable to carry out or enjoy daily activities due to thumb base arthritis.
Related links:
Source article on www.siliconrepublic.com 11/07/18
---
Author: John Kennedy
Photo: ©Thinkstock/seb_ra