New tram tracks destined for Riga, Latvia
12/07/2018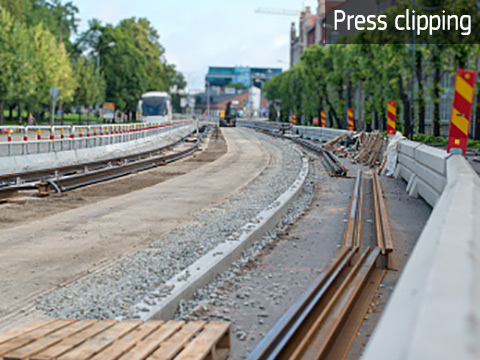 This ERDF-funded project will aim to provide the design and construction of a new 3.6 km tram line in the Skanste region of Riga, Latvia.
The ERDF will contribute over EUR 65 million to this project for the development of a brand new tram line. The project will also aim to renovate the infrastructure of existing tram lines and connecting streets; develop an innovative traffic management system; improve power supplies for the network; and purchase 12 new low-deck trams.
Rigas Satiksme, the company responsible for the provision of public transport services in Riga, has signed a contract with BRD Projekts. The contract was signed in conjunction with the Integrity Pact, an instrument for preventing corruption in public tenders.
This contract will encompass the development of structural designs for the new tram lines, renovation of some of the existing lines and design supervision throughout the construction part of the project.
Related links:
Source article on www.baltic-course.com 29/06/18
---
Photo: © Thinkstock/DmitriMaruta