New methane gas buses for Bologna, Italy
16/05/2018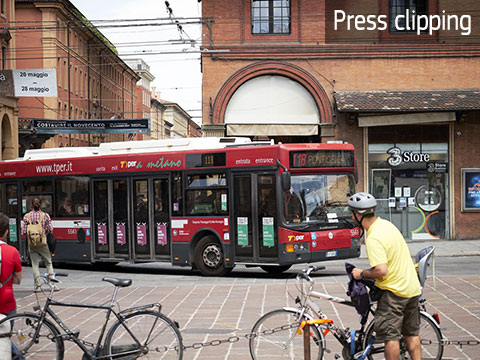 This aim of this ERDF-funded project in Bologna, Italy is to improve sustainable mobility in the Emilia-Romagna region by introducing 20 new buses fuelled by methane gas.
Over the next few weeks, 20 new methane buses will enter into service in Bologna – including 14 urban-line vehicles and six for suburban routes. Emilia Romagna's regional public transport company Tper implemented the project with almost 70 % self-financing, with the rest funded by the ERDF.
Tper has one of the most substantial natural-gas bus fleets in Italy and has been using them since 2001. The company is continuing to innovate, with plans for several vehicles fuelled with liquid methane in 2019. Ultimately, the project hopes these new buses will improve access to its service, quality of travel for passengers and environmental sustainability.
These objectives are in line with the EU's sustainable mobility targets, which advocate that transport systems should be free from diesel across Europe by 2030.
Related links:
Source article on www.sassuolo2000.it 07/05/18
---
Photo: © Istock/udokant