EU in my Region campaign kicks off: thousands of EU projects will open their doors to citizens
30/04/2018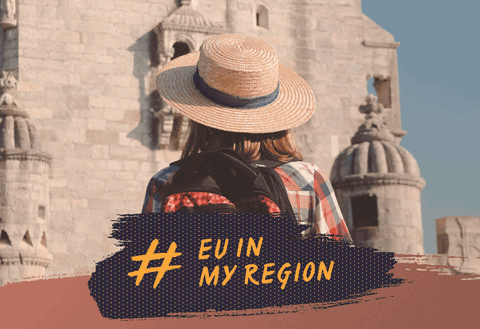 The "EU in my Region" campaign is the perfect opportunity for citizens to find out for themselves, and to share with others, how the EU budget is spent to improving their daily lives in myriad ways.
Throughout May, citizens will discover hundreds of EU-funded projects in 27 countries across the EU. Some may be surprised to find that one of them is just around the corner!
What's more, "EU in my region" fosters the direct participation of citizens in communicating the EU and the results of its investments at local level. A photo and blogging contest, and a quiz on European regions, are organised so that citizens can share their experience and stories related to EU-funded projects and win interesting prizes.
Commissioner for Regional policy Corina Crețu said: "Schools, hospitals, modern public transport…: cohesion policy improves daily lives in your city, in your region. 'EU in my region' makes you discover those projects, gives you the chance to share its achievements with others. Just do it!"
During the EU Projects Open Doors, beneficiaries of EU funds – in collaboration with over 250 regional and national authorities – will welcome thousands of citizens at their project sites or events. An interactive map allows citizens to locate participating projects near them.
The photo contest (23 April - 31 August) aims at drawing attention to the crucial investments made in Europe's regions thanks to the European Union. To enter the competition, citizens need to take two photos of an EU co-funded project: one of the projects (artistic, creative) and one close up with the plaque or billboard with funding information and the EU flag. The 30 best shots will form a photo exhibition travelling across Europe.
Another element of the campaign is a blogging contest which welcomes blog articles on EU co-funded projects in any official EU language until 31 August. Three winners will be invited to attend to a 3-week tailor-made full immersion training programme on EU communications in Brussels.
Last; the "Quiz" is a fun element to test citizens' knowledge on EU regions and their culture. Every two weeks a winner will be picked and will receive a gourmet basket of European delicatessen.