Cohesion30: The history of EU support provided to Europe's regions is now available in a single source
30/04/2018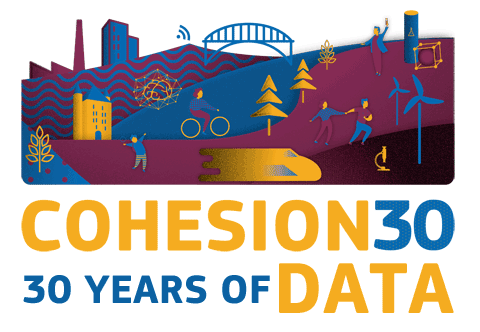 We are pleased to announce that there is now a single source for regionalised (NUTS2-level) payments from the EU budget. The new dataset is the most complete historic dataset so far, covering the years 1988-2016, 4 programme periods and the ERDF, EAFRD, Cohesion Fund and ESF (where relevant or available).
The dataset it now publicly available in the ESIF Open Data platform.
The homepage for the date (metadata) provides links to graphs based on the data and further information on 1) Purpose, 2) Scope (Regionalisation/ Modelling of actual expenditure), 3) Coverage and 4) References (with links to the two methodological reports that explain the approach taken to regional and to model when the expenditure on the ground took place).
Contact: REGIO-EVAL@ec.europa.eu