Training Finnish emergency services in oil recovery and containment
14/02/2018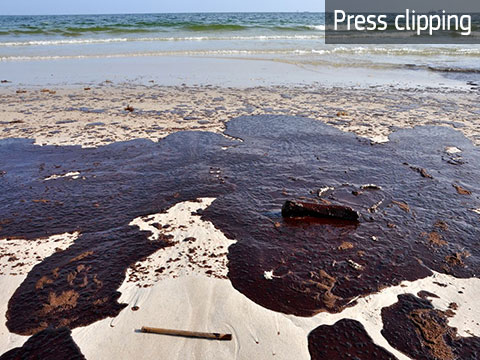 The aim of an ERDF-funded project in Finland is to design innovative training in oil recovery and containment for emergency authorities. This will include developing the world's first-ever oil-recovery simulator.
The project has based the development and design of the training on the results of a survey mapping the current skills of oil-recovery actors in Finland. The survey identified a substantial need for training in the sector, especially in using different oil-recovery and containment methods and equipment, as well as carrying out operations in demanding conditions.
In this context, the SCAROIL Simulators project designed the world's first-ever oil recovery simulator. This will enable staff to practise using oil-recovery and containment methods in challenging conditions without putting themselves or their equipment at risk. A navigational bridge simulator will also be used to try out some of the methods, such as the use of containment booms, temporary floating barriers designed to contain oil spills.
The project, led by the South-Eastern Finland University of Applied Sciences (XAMK), is benefitting from both ERDF funding and national funding sources.
Related links:
Source article on www.navigatormagazine.fi 31/01/18
---
Photo: © iStock/dehooks